Product Description
The 6 Value Medals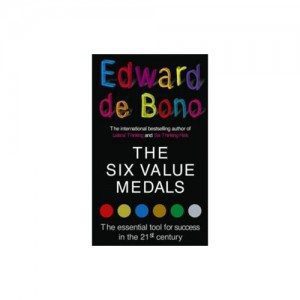 Six Value Medals is a revolutionary new framework for leaders, teams and individuals from Edward de Bono.
The key to making decisions that will deliver maximum value lies in creating a framework that is specific enough to add meaning but is also pliable enough to expand and contract with each unique challenge.
You'll find a framework robust enough to support these efforts in Edward de Bono's book, Six Value Medals.
When employees can scan, identify and prioritize values, they become vital partners in growing your business.