Description
Six Thinking Hats
Six Thinking Hats
by Edward de Bono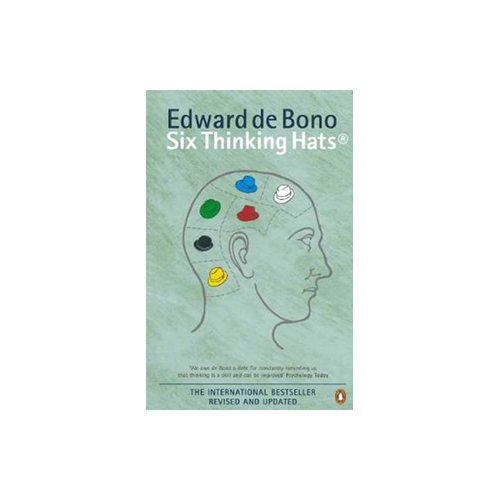 Six Thinking Hats can help you think better – with its practical and uniquely positive approach to making decisions and exploring new ideas.
"The main difficulty with thinking is confusion," writes Edward de Bono. "We try to do too much at once.  Emotions, information, logic, hope and creativity all crowd in on us. It is like juggling with too many balls."
The solution? de Bono unscrambles the thinking process with his ''Six Thinking Hats".
Mindwerx also runs the Official de Bono Six Thinking Hats training in-house course – email bill@mindwerx.com for information.  There are also Online eModule lessons available on Parallel Thinking and Six Thinking Hats.