Qualified Facilitator & Instructor Programs
Leading Edge Train the Trainer Programs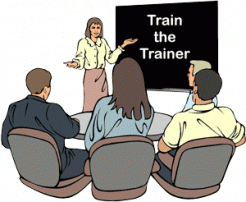 Qualified Facilitator and Instructor programs for people passionate about helping others take their ability to Think, Learn, and Innovate to the next level.
Ideal for Learning & Development in-house trainer/facilitators or Independent Professionals who want to either integrate new program skills into their existing offerings or deliver the world class programs already developed by Mindwerx International.
Mindwerx International Qualified Facilitator & Instructor Programs are fully developed professional train the trainer programs delivered by Mindwerx co-founders and master trainers Bill Jarrard and Jennifer Goddard, who have trained learning and development professionals worldwide for the last 15 years.
Our mission is to help create a world where people can unleash their creativity and ability to Think, Learn, and Innovate better.
Join us on these qualified facilitator and instructor programs…
Qualified Applied Creativity & Innovation Trainer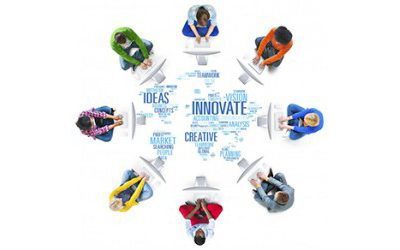 Train others in Deliberate Creativity & Innovation, Design Thinking, and Creative Problem Solving. Staying ahead of the game demands innovative new solutions, learn to help others make innovation happen.
Who are these programs designed for?
These programs are for Learning & Development Professionals, including:
in-house trainers, innovation facilitators, change agents, and L&D coordinators
professional independent trainers, facilitators, consultants, and coaches
teachers and educationalists in any field passionate about student learning
We have found many other people love to also attend these programs to take their skills to the highest level.  Passionate people we have trained include doctors, lawyers, designers, marketers, sales people, project managers, and teachers and principals from primary schools to professors guiding PhD students.
If you're ready for the next level, this is where you start the journey and when you finish you will be qualified to use the techniques taught, given a massive amount of support material, have access to coaching from master trainers personally and online, and you will gain the confidence to make a start.
In a Mindwerx qualifying train the trainer program you get:
Proven programs designed to work, that give real value to you as a trainer/facilitator.
Facilitation and guidance from two Master Trainers, Mindwerx and Buzan Centre founders Bill Jarrard and Jennifer Goddard, including seldom revealed hints and tips to not only make your delivery of our programs outstanding, but also how to sell them to others.
Program material based on Presentation Zen standards, that simply WOW audiences and engage them brilliantly. Materials you'll get include fully guided workshop Facilitator Manuals, a variety of Workshop Agenda formats, all the PPT files needed to design your own programs, workshop templates, example sales and proposal letters, and access to our unique Online Academy modules – all designed to ensure you become the best equiped trainer possible.
The opportunity to partner with Mindwerx and run programs on our behalf – on a profitable fee share arrangement. If your goal is to run profitable programs, our aim is to help you.
If you are an in-house corporate, government, or education based trainer facilitator we will provide you with guidance on how to make the biggest possible impact on people in your organisation.
Significant discounts on Mindwerx products that can benefit your organisation or school etc, OR which you can on-sell to clients and customers to gain a profit of your own. This can be a nice added revenue stream for consultants, trainers and facilitators.
Your Guarantee of Success
When you participate in one of these programs you are assured of the latest train the trainer teaching techniques, are given vital background insight into the methods applied, as well as the skills needed to train others in these programs.
Ideally you are already using and skilled at the actual technique (e.g. Mind Mapping or Speed Reading), but these programs will lift that skill much higher, and arm you with insights, tools, material and training to deliver professional programs to your own audiences.
We will also work with you to understand your motivation for undertaking this training, and help you develop a plan for sustained success.
Bill is one of the best facilitators I've ever been involved with. Not only his knowledge on the subject and tools, but he also shared with us his knowledge on other things not part of the program (Camtasia, blogs, different types of things they are trying on their websites) – this was above what was expected as part of the program.
The best way to Master a subject is to learn to teach it.
These programs are a great step on your journey to mastery.