Facilitate Creativity and Innovation with Critical & Creative Thinking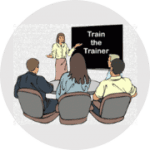 Mindwerx International is noted for its focus on Deliberate Creativity & Innovation and is now qualifying skilled trainers and facilitators to present our benchmark Applied Creativity & Innovation programs.
Developed over the last 20 years, Mindwerx programs have been run in more than 20 countries in every type of industry, in a variety of formats – from short courses, to 2-day corporate training, to 12 week university courses, to our Online Academy eModules.
Participants in this qualifying program are facilitated by Bill Jarrard and Jennifer Goddard, Mindwerx International's Founders and Master Trainers.  The program gives you everything you need to adapt and run the Mindwerx Creative Thinking & Innovation programs in your own style to meet the needs of your constituents.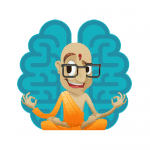 The whole course was of immense value. I have read Serious Creativity, however I realise the only way to learn these tools is to do perfect practice. After this course I have the knowledge and model to do that.
This program is aimed at in-house Learning & Development professionals and leaders in organisations committed to success through innovation, and at independent trainers/facilitators/coaches who want to add this skill-set and creative thinking programs to their repertoire.
This qualifying train the trainer program gives you everything you need to run professional Creative Thinking programs in a range of formats adapted to your audience.  It involves a three-stage learning process including…
pre-workshop self-study and online learning
a 5-day intensive Brain Camp with Bill and Jennifer
post Brain Camp exercises to hone your skills and ensure your success
During the Brain Camp you will be given full access to Mindwerx workshop materials, processes, PPT, thinking tool templates, and online material developed over 20 years, and will be well placed to make Mindwerx Creativity & Innovation programs some of your favourite and most rewarding programs.
We'll also work with you so you can boost your personal, career, or business success rate usng Mindwerx methods programs, and we'll share our business development hints and tips.
And once you qualify as a Mindwerx Qualified Facilitator/Trainer, you will become part of our global network, supported by us on an ongoing basis.  There will be a process of Continued Professional Development we'll ask you to embrace, with regular hook-ups with us and others in the network.