Description
Deliberate Creativity And Innovation Online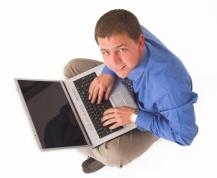 The Deliberate Creativity and Innovation Online program is now available as a complete set.  Normally it can be taken as a Fully Facilitated program, or you can take each eModule individually.  You can get access to ALL the programs eModules (unfacilitated) for one low price of only $180 (+GST) AUD.
Buy the complete set now and save $131 – Full Price is normally $329 if eModules are taken individually.  You get access to more than 10 hours of video material, audio information, downloadable workshop notes, templates, references card, links and more…
The Deliberate Creativity And Innovation eModules you get include:
DCI-00 Program Overview

DCI-02 Deliberate Creative Thinking

DCI-03 Opportunity & Focus

DCI-06 Organisational Innovation

DCI-07 The Power of Parallel Thinking

DCI-11 Harvesting, Design & Implementation

DCI-12 Innovative Organisations
For more information on these, see an outline of each eModule here.