Facilitated Solutions to achieve your goals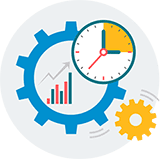 If you have been thinking about innovation, without being sure where to start, Mindwerx can make it happen for you.
Our core business is inspiring creativity and innovation. We show individuals and organisations how they can achieve outstanding success through developing team creativity in a deliberate manner and teach the skills that lead to real and continuous innovation.
So whether you're looking for a new product idea, business process, marketing program or a solution to a problem, there are simple tools and techniques to help you.  Contact the Team@Mindwerx.com to discuss your needs.
Just some of the ways we can support you are…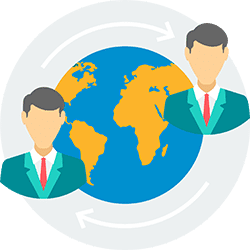 Conferences that WOW
Mindwerx Insights to Action and conference presentations put the WOW Factor into your events. Bill and Jennifer are also creative Conference Organisers and MCs.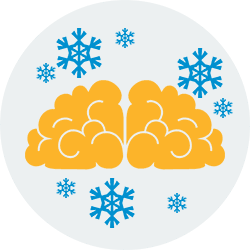 2-hour to 2-Day Creativity Blitz
A Creativity Blitz is a 2-hour to 2-day targeted frontal assault on any pressing issue where you need exciting new ideas and solutions fast. Try one to get your teams excited about innovation.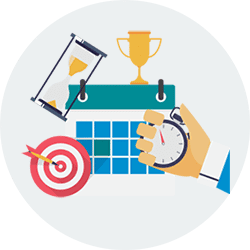 The 90-Day Innovation Challenge
Quick results are important to success, so an Innovation Challenge is designed to fit your needs. And 90 days is short enough to stay focused and long enough to get results.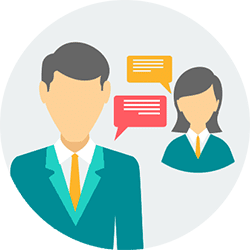 Innovation Facilitator Programs
Learn to be a Guide on the Side and become a Qualified Innovation Facilitator in your organization. Ideal for in-house process improvement teams and Innovation Leads.
Mindwerx, Inspiring Creativity & Innovation
Are creativity and innovation firmly on your business radar?

Do you want to move from talking about innovation to actually innovating?

Could you better utilise your most important innovation resource – your people and their ideas?

Do you want some productive thinking and realistic innovation strategies?

Would you like to turn your team's creative thinking on – on demand?

Do you want to make continuous improvement AND innovation happen?
Then Mindwerx can help you with…
Facilitated team collaboration workshops designed to achieve your goals.

90-Day Innovation Challenges to make innovation happen – fast!

A Mindwerx Creativity Blitz to get breakthrough ideas in 2-hours to 2-days

Insights to ACTION at your next conference – we can even MC the event for you.

Super Fast Collaboration – combining technology with Deliberate Creative Thinking to ensure team success.

The development of your own internal Innovation Facilitators.
We work around Australia in the private, public and NFP sectors, with SMEs and large organisations, as well as Internationally.
Bill is one of the best facilitators I've ever been involved with. Not only his knowledge on the subject and tools, but he also shared with us his knowledge on other things not part of the program (Camtasia, blogs, different types of things they are trying on their websites) – this was above what was expected as part of the program.
Jennifer Goddard, what can you say. Engaging, energetic and entertaining. She has an incredible story to tell and provided the delegates with a few tips on improving your memory including how to remember peoples names.

Though it was her presentation style that has you wanting more. From the feedback I received from the delegates she certainly was a real winner with all commenting on the relevance of her presentation and tips to your work and family life. Simply brilliant
Bill facilitated a Strategic Thinking Workshop for our management group at UMW in PNG which consisted of 36 Managers from all over the world. The concept was to mine for the Hidden Gold within (based on Bill's book Hidden Gold) and that's exactly what happened, we struck GOLD!

Our team agreed on 56 points of change that they took ownership of and delivered within 6 months of Bill's workshop setting the platform for growth.

Our revenue increased to 10 times its size from 30 Million to 300 Million in just 4 years. Our staff levels increased from 170 to 440 with only 25 expatriates required and through our employee nationalization program which was part of our strategic plan, we saw local people stepping up into key roles that were previously held by expats.

Our market share increased to 75% in the construction sector and we maintained that position for the following 3 years. The key to organisational change was our engagement of Bill Jarrard who skilfully opened up our management team in an inclusive and respectful manner that crossed traditional cultural boundaries to help create a corporate culture that became the foundation of our success as a subsidiary of a Global Corporation.

I would have no hesitation in commending Bill to any Corporation who is stuck in a never ending cycle and needs to discover the hidden gold within.