Insights To Action & Conferences that WOW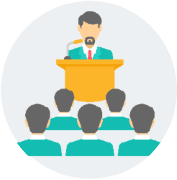 Short, sharp, focussed, bite-sized presentations are a proven and valuable learning experience for people at every level. By specially tailoring key insights to introduce new thinking methods, build on professional development programs, or carry the vision you have for creativity and innovation, Mindwerx Insights to Action do just that – inspire action!
Be it a Themed Keynote to inspire and wow the audience at your in-house or industry conference, a Lunch & Learn session with larger groups,  or an Executive Conversation with your Board or Senior Leadership team; Insights to ACTION™ succinctly impart unique pieces of knowledge and practical skills that spark enthusiasm and  inspire action back at work.
They offer solutions to common challenges organisations face today…
They offer solutions to common challenges organisations face today…
Where are you heading strategically? How might you create the future you prefer?

Is Innovation vital to your success? If it is, what is it and how to you make it happen? Where does creativity come in?

Do frontline leaders have the formula to bring the company vision to life? Is change being embraced, are people engaged in the organization's purpose, and are teams being led as well as they need to be?

How can you deliver better results faster, with reduced funding, while remaining customer centric?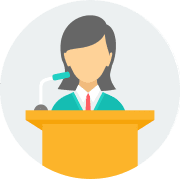 Whatever the challenge, Mindwerx' short (45-90 min), informative and keynote presentations and interactive learning session offer insights into how you might meet them.  Each presentation is tailored to meet your current needs and can be designed like a mini workshop to be both practical and engaging.  They put some WOW into your event.
Each presentation is uniquely tailored for you on topics such as:
Innovation is Simple, But Not Easy: Leading FOR innovation is vital for your success

Making Innovation Happen: Innovation is led from the top, but happens at the Frontline

Imagineering Your Organisation: Visualization to bring the desired future into reality

Critical and Creative Thinking: Creative Problem Solving for frontline innovation

Mapping Business Strategy: The one-page strategic plan to bring planning into focus

Serious Cre8ivity: Lateral thinking to provoke unique new ideas, on demand!

Filling your New Product Pipeline: The Idea Box for inventing new products/services

The Power of Parallel Thinking: Creative collaboration for enhanced team meetings

Managing Information Overload: Stop the spinning, make every day count

Memory & Memorability: Enhancing the skill of memory to stand out from the crowd
Insights to ACTION™ are presented by Mindwerx International founders Bill Jarrard and Jennifer Goddard, who energetically give you actionable insights that can be implemented immediately.
Bill is an experienced executive mentor/coach and Innovation Facilitator, and Jennifer is Master Brain Trainer, and they have helped people of all ages to Upgrade their Neck-top Computer.  Both are professional speakers who have addressed groups in more than 20 countries.
'Our purpose is unlocking human potential and capacity to deliver results, it's what gets us up in the morning, it's why we love what we do' – Bill Jarrard, Founder Mindwerx International
Mindwerx started in 1998 and since then we have presented Insights to ACTION™ at conferences and with client groups of all types, in more than 20 countries.  Bill and Jennifer are both Fellows of the Institute for Learning Professionals and professional speakers.
They like nothing better than to share their experience in leadership, creative thinking, learning how to learn, and making innovation happen to help others Think, Learn, and Innovate better.
"I came back DARING to dream!"   … Boon Yong, Young Entrepreneurs Organisation, Malaysia
"Really started the creative juices flowing – good kick start." …       Catherine Poole, Shell
These sessions will put the WOW into your next conference, breakfast or lunch session, or team retreat.
Contact us on team@mindwerx.com or call Bill direct on +61 (0)419 645 299.