Buzan Centre Australia

The Buzan Centre, started by Mindwerx International in 2000, offered a range of services and programs to support Tony Buzan's vision for Global Mental Literacy, and promote advanced Learning to Learn techniques and super Study Skills, and we continue to do that under the Mindwerx Brain Training umbrella of programs and services, while also maintaining a presence on our buzan.com.au website.
The services and programs we offer, include:
Coaching, training and facilitation with master trainers Jennifer Goddard and Bill Jarrard

 – who can present at your conference, skill your people, or accelerate your creative thinking.

Qualified Instructor and Facilitator programs

 – As the Buzan Centre we trained and licenced over 200 instructors globally, and as Mindwerx we continue to train and qualify in-house internal and independent professionals, as facilitator or instructors in a range of brain training and creative thinking techniques.
A Short History Of The Buzan Centre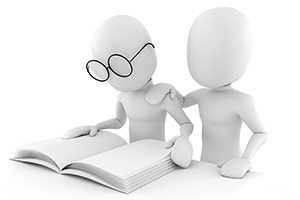 The Buzan Centre Australia/New Zealand was started by Bill Jarrard and Jennifer Goddard, the founders of Mindwerx International in 2000, with the official launch in early 2001 when we ran our first Buzan Licensed Instructor (BLI) Brain Camp in Melbourne.
Bill had been Mind Mapping since the late 1980s, and when he and Jennifer met in early 1997 Bill introduced Mind Mapping to Jennifer. In one semester her grades rose from bare passes in the Business Degree she was doing to High Distinctions. Jennifer got her degree with Distinction, finished a year earlier than planned, and as a result became passionate about showing Mind Maps – the Swiss Army Knife for the Brain to others.
Since then of course Jennifer has gone on to complete her Master degree, has become Tony Buzan's senior master trainer, written 3 books with him and 2 with Bill, and is regarded by many worldwide as THE Go-To person when it comes to Tony Buzan's work.  She even edited his Biography.
Soon after starting Mindwerx in 1998, people were asking us to teach them Mind Mapping, but at the time there were no official courses available in Australia.
So using The Mind Map Book by Tony and Barry Buzan, Mindwerx designed our first Mind Mapping workshop – giving every participant a copy of the large version of The Mind Map Book as a way to honour Tony's work.
In 2000, while in London Bill and Jennifer met with Vanda North, then CEO of Buzan Centres Worldwide, with the intention of doing the Buzan Licensed Instructor (BLI) course in the UK. But during our meeting it was clear there was a greater opportunity to seize and we proposed becoming a Buzan Centre, and after planning how this would be done it was agreed and the Buzan Centre Australia / New Zealand was born.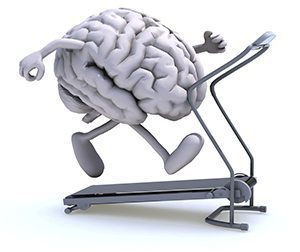 In 2001 shortly after our first BLI Brain Camp in Melbourne Jennifer was asked to head up a major project in the UK and while there again met with Vanda and also Tony Buzan. Bill also visited the UK at this time and met with them as well, and as a result Jennifer worked with Tony and Vanda on that year's World Memory Championship, and also spent a week with them and a few other BLIs writing and relaxing on a boat on the Agean Sea off Turkey.
Over the next few years we brought Buzan Masters trainers in from the UK and USA to train Australian and New Zealand BLIs, until Jennifer was raised to Master Trainer status – and she is perhaps the most experienced Buzan Master Trainers worldwide. Tony also personally promoted Bill to Senior BLI level in recognition of the work he does as co-Director of the Buzan Centre, and for almost 25 years of promoting Mind Mapping to others.
Late in 2001 we brought Tony Buzan to Australia, ran the first Australian Memory Championship and solidified a now great friendship with Tony. Since then he has been out to Australia several times, working with corporate clients, presenting at conferences, and featuring with Jennifer at Buzan Centre seminars.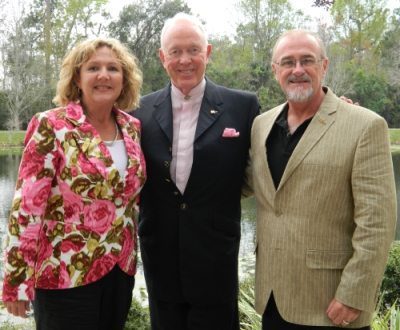 In recent years, Jennifer has been active in supporting the World Memory Championships as Senior Arbiter and Chief Operations Manager of the World Memory Sports Council. She also helped establish Buzan Asia and the Buzan Centre South Africa.
The journey of the Buzan Centre is still progressing as part of Mindwerx and we continue to widen our networks, add to our offerings, and introduce more people to advanced learning and study skills – what a great way to make a living. We love it!