What People Say About Us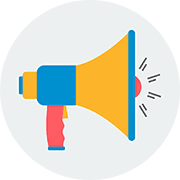 Mindwerx' core business is helping people and organisations achieve success by being more creative and productive, and we do this through programs, presentations, or facilitated events similar to the one we will design for you.
While each client program is uniquely tailored to your needs, below are just some of the comments people have made about working with us.
You can also see what people say about us on our LinkedIn pages. Bill Jarrard   and    Jennifer Goddard
Bill Jarrard and Jennifer Goddard are top-class communicators with a message that is crucially relevant to the evolving world: the genesis of a Learning Planet, where brains and wits must trump guns and bullets. They succeed in this endeavour via an eloquent immersion in the domains of creativity & innovation across a multiplicity of platforms. I salute their resolute spirit and am proud and privileged to know them.
Bill and the team at Mindwerx provide a service that many people promise or aspire to but few really deliver; tapping into the creativity of your staff. If you need someone to draw ideas for change & innovation from your staff & to provide them with tools to do this on an ongoing basis then contact Bill.
Mindwerx was instrumental in helping us develop a program of step-change initiatives that took our business unit to whole new levels of operating performance. They used their unique combination of skills, tools and engaging style to challenge our thinking. Bill and Jennifer are thorough professionals who deliver results way beyond anything possible with "regular" processes and with minimal time and effort
Experts are multiplying. Some are genuine experts. Jennifer Goddard and Bill Jarrard are true experts in the field of Mind Mapping and better use of our neck top computers. I have seen them at work and have seen the results they achieve. I couldn't recommend Mindwerx more highly.
Bill Jarrard is a leader at the Buzan Centre who helps to create great instructors who help others learn. He's not only passionate about this work, he's incredibly helpful and has a great eye for detail – he pays attention to everything that is put to him and supports the creative ideas of others at every opportunity. He gets great satisfaction from helping students of all ages in how to learn better, and to learn in more creative ways and to understand their learning. I'm very happy to recommend Bill and his great work.
Bill and the Mindwerx team designed and facilitated a program to unleash the creative powers of ANZ's Institutional teams with outstanding business results.
Bill Jarrard and Mindwerx have been at the forefront of providing the latest creativity and innovation products and services for many years. This, combined with a passion and dedication for assisting others, makes them one of the leading innovation practitioners in Australia.