Buzan Mind Mapping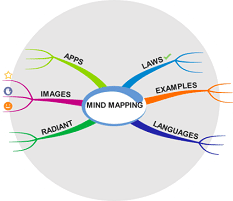 Buzan Mind Mapping to Get Things Done
Mind Maps are used by students young and old, busy professionals, famous writers, strategic thinkers and planners, politicians, police, doctors and lawyers – in more than 50 languages.  Organise work information better, study more effectively, complete assignments easily, write better reports, plan projects faster and with greater clarity, and be more creative in your thinking with Mind Maps.
Objective:
Developed by Tony Buzan, a master in understanding how the mind works, the Mind Map® has been called the Swiss Army Knife for the Brain.  The Mind Map is one of the most empowering and useful tools in the Deliberate Creative Thinking arsenal, now used by an estimated 250 million people around the world.
Tapping into the way brain actually works, Mind Mapping® allows ideas to radiate from a central focus while providing a holistic picture of the situation.  This program looks at the practical application of Mind Maps to get things done, and participants will learn to:
Unlock the power of radiant thinking by taking a look at how the brain really works

Develop Mind Maps that capture complete concepts and develop new ideas

Capture and comprehend information easily with greater completeness and clarity

Use Mind Mapping to plan activities of all types – personal, study and work related

Create Mind Maps that organise information coming in and out of your head

Use iMindMap software to turn their Mind Maps into reports, presentation and projects in half the normal time

Create Group Mind Maps that engage and empower team collaboration and creativity
Benefits:
By understanding the way the brain really works and applying the Laws of Mind Mapping to organise and develop thinking, Mind Maps help to:
Study more effectively and significantly improve learning results

Capture and comprehend vast amounts of information relevant to their focus

Plan assignments, projects and other activities in a fraction of the time normally needed

Work creatively either individually or in a team to generate innovative new ideas on demand

Communicate issues, ideas and concepts easily and quickly
Program Outline:
This workshop looks at the practical application of Mind Maps to get things done.  Mind Maps aid individual learning and thinking, and significantly improve team collaboration, but it is the conversion to final outcomes that really matters.
This is a fast paced and interactive workshop participants will:
Look at the nature of their amazing Neck-Top Computer to better understand how their mind works

Explore the concept of Radiant Thinking and why Mind Maps work so well

Develop Note Taking Mind Maps to organise information coming in to improve study efforts and handle information overload better

Create Note Making Mind Maps to creatively allow information to flow and self-organise out of their heads, producing better assignments, strategic plans, and other creative outcomes

Work through a number of MMapplications – Mind Map Applications that turn Mind Maps into outcomes

Unleash the genius of iMindMap, the Official Mind Mapping software approved by Tony Buzan

Feel the power of team collaboration using Group Mind Maps to see how issues, ideas and strategies are captured in a way that can be better used

Discuss specific applications that they can use at home, school and work – this is the chance to get invaluable hints and tips from a Master Trainer

See how Mind Maps connect with Speed Reading and Improved Memory techniques as a key information organising tool

Be well on the way to effectively Managing Information Overload
The Laws of Mind Mapping explained and applied to Manage Information Overload enhance learning, and inspire creative thinking.
Who should attend?
Ideally suited for students, professionals, individuals and teams struggling with Information Overload who wish to learn to enhance their capacity to learn faster, solve problems better, improve processes and generally to work and learn more effectively and creatively.
Remember the more effectively you organise information in and out of your amazing brain, the more you maximise your capacity to capture, organise, adapt and use information to achieve real results.
Presenter:
Jennifer Goddard or Bill Jarrard, co-founders Mindwerx International and the Buzan Centre
Jennifer is Tony Buzan's Senior Master Trainer in Mind Mapping, Speed Reading and Improved Memory, and co-author with Tony of two books, Brain Training For Kids and The Most Important Graph in the World, which explores the 7.5 memory principles for personal and business success.
Bill's claim to fame is he introduced Jennifer to Mind Mapping and has been made a Senior Mind Mapping Instructor by Tony.
Organise this for your team 
For more information on how we can tailor this program as an in-house workshop for your team please email us at: team@mindwerx.com or call Bill Jarrard direct on +61 (0)419 645 299.
®Mind Map is a Registered Trademark of the Buzan Organisation
Learning how to learn is life's most important skill
Jennifer presented an easy and enjoyable introduction to the way our minds work and how with Mind Mapping we can start to create order out of chaos!
Mind Mapping helps you think and work smarter, organize your thoughts and ideas, present information with maximum impact, learn faster  and improve your memory.