Professional Innovation Facilitator Program
The Guide on the Side
facilitate vb. to assist the progress of …
The team at Mindwerx has been facilitating strategic thinking and helping to make innovation happen for more than 20 years.  Facilitating innovation in an organization is a skill that requires profound understanding of what makes innovation happen and how you lead FOR Innovation, as well as the empathy, experience, and ability to guide others to achieve their goals.
Now you can learn to be a professional Guide on the Side and become a Innovation Facilitator in your organization.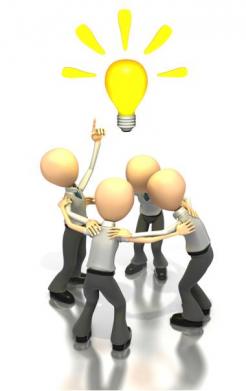 Program Objectives
The facilitator is one of the most important roles in any team or project. The facilitator is a guide that draws on experience, skills and processes to enhance team effectiveness, without taking control or doing the work.  This specially crafted program examines and develops the skills, methods and processes needed by effective Innovation Facilitators.
By the end of the program participants will:
Have a deeper understanding of what Innovation is and what makes it happen

Understand the vital role the organization's leaders play in creating an environment that supports creativity and innovation

Appreciate their own role in supporting the leadership group, and how to be their Guide on the Side

Understand the role of the Innovation Facilitator – and know the difference between leading vs training vs facilitating, and the role changes over time

Be equipped with critical and creative thinking skills, tools, and collateral to facilitate team innovation activities
Benefits for you and those you work with
Whether the facilitator is an external consultant, internal change agent or departmental manager, effective facilitation accelerates team progress and helps people achieve their goals.  Innovation is led from the top, and happens on the front line, and when it is assisted by a qualified innovation facilitator an organization has an advantage over those that do not.
Outline of the Innovation Facilitator Program
This Mindwerx Train the Facilitator program is aimed at in-house trainers and leaders in organisations committed to success through innovation.
The program involves self-study, exercises, and activities, online learning, and online discussions with Mindwerx co-founders Bill Jarrard and Jennifer Goddard.   There is then a 4-day intensive workshop to really hone your facilitation skills, with some follow-up activity to become fully qualified with Mindwerx.
Upon completion you will have access to Mindwerx facilitation materials, planning processes, PPT slides, thinking tool templates, and online material developed over 15 years.
Our aim is to be sure you are well placed to make Facilitating Creativity and Innovation one of your favourite (and most rewarding) services.
To learn more  contact Bill at bill@mindwerx.com to organise an initial no obligation discussion about your goals and ambitions, and how this program might support you.
Bill is one of the best facilitators I've ever been involved with. Not only his knowledge on the subject and tools, but he also shared with us his knowledge on other things not part of the program (Camtasia, blogs, different types of things they are trying on their websites) – this was above what was expected as part of the program.