Think Creatively – with Mindwerx International
'Thinking about thinking' or Deliberate Thinking is a skill anyone can learn and improve, and Mindwerx has helped people develop critical and creative thinking  skills through our professional development programs, conference presentations, executive and team facilitations, and online training since starting Mindwerx in 1998.
Below are some of the programs we can tailor to help your people think better, and check out our public courses as well.
Critical And Creative Thinking
Critical Thinking can be defined as that mode of thinking – about any subject, content, or problem – in which the thinker improves the quality of his or her thinking by skilfully taking charge of the structures inherent in thinking and imposing intellectual standards upon them.
When critical thinking is applied to help an individual or team think more creatively, you unleash the power to see things you haven't seen before and see things in ways you haven't seen before. This is the essence of creative thinking on demand!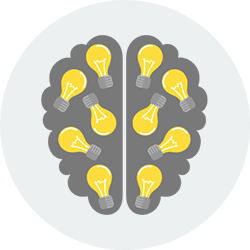 De Bono's Serious Creativity
Dr Edward de Bono is the world's leading authority on critical and creative thinking, and having worked with him and his creative thinking tools for 30 years, we have been helping others apply his Serious Creativity techniques to every imaginable situation.  Whether it is parallel thinking with Six Thinking Hats®, Lateral Thinking, or Directed Thinking tools we have trained many hundreds of people and facilitated creative blitz and innovation challenge events with dozens of organisations to help them think more creatively and achieve their goals.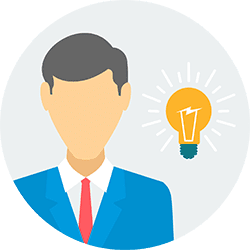 Insights To Action™
Short, sharp, focussed, bite-sized presentations are a proven and valuable way to quickly and effectively get key messages across and create stimulating learning experiences for people.  Lunch & Learn sessions, Themed Keynotes, and Executive Conversations are just some of the ways Insights to ACTION™ succinctly impart unique pieces of knowledge and practical thinking skills that spark enthusiasm and  inspire action back at work.  They offer solutions to common challenges organisations face today…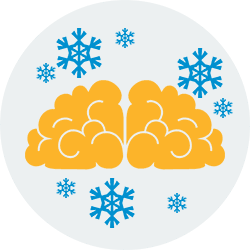 Creativity Blitz
A Creativity Blitz is a frontal assault on any pressing issue, such as an urgent or nagging problem, an emerging opportunity, or a possible idea you want to explore.  A blitz can be formatted in a range of ways from a 2-hour team brainstorm using lateral thinking, to a 2-day creative scrum where teams intensively compete with each other to come up with a winning design or solution.  In any format we tailor the blitz to your needs using design thinking and Deliberate Creative Thinking tools to structure a stimulating high energy session that get the team's creative juices flowing.