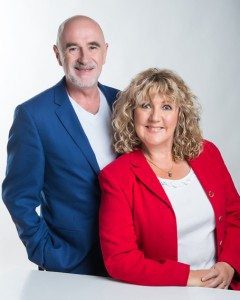 At Mindwerx International we are passionate about helping people to think, learn and innovate. Our purpose is to unlock thinking and learning potential so you can achieve your own dreams, as well as the goals of your organisation. It's what gets us up in the morning, it's why we do what we do.
We believe every person can think more creatively, learn better, and be more innovative. And the payback is clear for the individual and for the organisation – increased productivity, growth, and success.
Deliberate Thinking gives you the ability to design how you think, about anything, so you can do it more effectively and creatively. Thinking is a skill you can develop and improve, and in today's world the need for creative thinkers has never been greater.
Learning how to learn is life's most important skill, and when you know how to learn effectively you can take information in faster, organize it well, recall it better, and apply it to what really matters. Lifelong learning is a major contributor to your success. 
Making Innovation Happen is a key success factor for individuals and organisations, and innovation is led from the top and delivered at the frontline. So knowing where to focus, engaging people in the organisation's purpose, and taking action on the right activities is the best way to get the results you want.
Whether you are trying to solve complex problems, adapt to changing customer needs, overcome increasing competition, understand how your mind works, or continue your current success with strategies that keep you ahead of the game – the need for winning new ideas, developed in a collaborative environment, that lead to innovative solutions is paramount.
Mindwerx International provides insights, tools, training and facilitation programs and services tailored to your needs and your goals. Contact us to discuss how our team can help you achieve what you want from life and in your organisation. Be everything you can be!
Our education, training and facilitation services include:
Upgrade Your Neck-Top Computer® 'blended' education and training programs in:
Applied Creativity & Innovation ­- Developing skills to have Creativity when and where needed

Making Innovation Happen – Understanding that Innovation is Simple, But not Easy!

Tony Buzan's Learning Techniques – Mind Mapping and Speed Reading

Edward de Bono's Six Thinking Hats, Lateral Thinking, Direct Attention Thinking Tools (DATT)

Creative Problem Solving – A practical program to solve problems and improve processes

Breakthrough Process Improvement – Proven methods for continuous improvement
Collaborative Team Facilitations in:
Strategic, Business and Innovation Planning

Creating an Environment of Creativity and Innovation

New Product Innovation and targeted Ideation

Team based Continuous Process Improvement

Creative Interventions and Specially tailored Client Projects

ZING Technology – Collaborative team facilitations using group systems technology
Specialist Services, including:
Our Insights to ACTION™ series of keynotes and breakthrough presentations for conferences, 'lunch and learn' sessions and other short presentation scenarios

HBDI® – Herrmann Brain Dominance Instrument facilitation
Bill Jarrard and Jennifer Goddard are perfect examples of a team that set goals and achieve them. They took a great risk by entering the thinking and creativity arena way ahead of many others and have made a real success by following through diligently with the detail and with imagination. Their contribution to clients is always significant and the resources they provide access to are invaluable.
I have worked with Bill and the team at Mindwerx on many occasions over the past 15 years both privately and with the Victorian and Queensland Governments. Their subject matter expertise is fantastic and they are is dead-easy to work with. I've seen and experienced their training, presentations, and skill in helping others to improve their thinking and recommend them highly!
Bill worked as a consultant to QER over several years, facilitating executive team strategy development, running project team workshops, training our people in Applied Creativity & Innovation, and providing the executive and technical teams with on-going advice.

He knows more about applied innovation and creativity than most people have forgotten.

His work ethic, creativity, integrity, ability to deliver results, and his desire to exceed client expectations are second to none. He is an inspiring leader in his field, and as well, a great human being to work with