Critical & Creative Thinking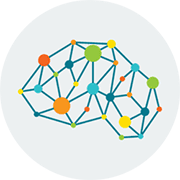 Critical and Creative Thinking is fundamental to skilling people for problem solving, continuous process improvement, and innovation on the frontline.  Mindwerx deliberate thinking tools and methods make it easy to think about thinking, so you creatively and collaboratively find solutions to day to day problems.
Critical and Creative Thinking enables personal and team innovation, and is a practical approach to creatively solve problems, improve productivity, and realise potential opportunities.
The Critical Thinking Community defines critical thinking as that mode of thinking – about any subject, content, or problem – in which the thinker improves the quality of his or her thinking by skillfully taking charge of the structures inherent in thinking and imposing intellectual standards upon them.
This fast paced blended program looks at Critical Thinking as a means for teams to develop their capability to creatively solve problems, improve processes, and seek out and develop innovation opportunities.
Critical thinking when engaged for creative thinking enables personal and team innovation at the frontline, and the development of new ideas that deliver winning results.
By examining a range of simple tools that will alter the basic approach to thinking, participants will:
understand the nature of critical and creative thinking and how they combine to give you a powerful problem solving framework

appreciate how the deliberate application of critical thinking leads to creativity on demand and inspires innovation at all levels

be able to focus their creative energy when and where desired
Benefits
People and organisations that understand and use Critical and Creative Thinking methods:
can focus on achieving real results from clear thinking

creatively solve problems and make better decisions – faster

plan and manage change more thoroughly and effectively

generate more innovative ideas to enhance organisational performance
Critical and Creative Thinking significantly enhances Creative Problem Solving, giving individuals and teams creativity on demand while maintaining a clear focus on the outcome sought. Exposure to Critical Thinking methods encourages participants to see things in a new light and motivates them to think, talk, act and work in new and innovative ways.
Outline
This is a fast paced and interactive introductory workshop available as an in-house blended program and occasionally as a public program.
This program looks at Critical Thinking as fundamental for Creative Problem Solving, Process Improvement and Opportunity Development.  Topics include:
Understanding Critical Thinking as a means for creativity on demand

Thinking about thinking before 'reacting' – when and where needed

Shifting perception as the key to 'seeing' new opportunities, ideas and concepts

Perception can blind us to new opportunities
Or allow us to always be one step ahead of the game

Adopting a divergent-convergent thinking process to open up thinking

Open thinking up to new possibilities
Design and developp potential innovation

Using Critical Thinking to Focus individual and team creativity

There is always more than one way to see an issue

Imagineering to develop a shared vision of goals to be achieved

Visualisation is vital, but not enough
Engineering goals into reality is the key to success

Thinking outside the square to generate great new ideas using lateral thinking

Provocation is vital to open up to new ideas
Moving from random entries and fanning for ideas is a skill

How and when to use Critical and Creative Thinking

Thinking is not enough, commitment is not enough, ACTION is needed

Getting Started – Continued development and application

Getting the most from the Mindwerx Online Academy
For more information on how we can tailor this progam for your team email us at: team@mindwerx.com
Presenter
Bill Jarrard, Innovation Facilitator and Co-Founder, Mindwerx International
Who should attend?
Ideally suited for individuals and teams who wish to learn to unleash their creative genius to solve problems, improve processes and generally work more innovatively.
"Very Good. Felt the major benefit was walking away with the empowering feeling that creative thinking can be tackled in a deliberate manner. Prior to the workshop, some may have felt that this was only in the domain of the 'dreamy, arty' people."
….. Rod Chapman, Manager Information Services
A Mindwerx Blended Program
This Mindwerx Blended Learning Engagement extends the learning post-workshop as participants get access to several online Mindwerx Online Academy eLessons to build on their knowledge and skills. The aim is to continue the learning journey well after the workshop
For more information on how we can tailor this progam for your team email us at: team@mindwerx.com