Learn to Learn – with Mindwerx International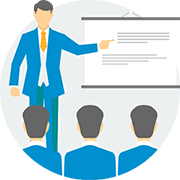 Learning HOW to learn is life's most important skill.  It just makes sense – with the overload of information available today, and with so much to learn to stay ahead, particularly for professionals, we need to find better ways to learn than what we were taught in primary school.
Advanced Learning Techniques
Advanced Learning Techniques and organic study skills give you the ability to efficiently get information in (reading, listening, watching), organize it effectively for future use (comprehension, note taking), and to recall it as and when you need it (memory, integration), and then use it to creatively design the solutions you need (note making, planning and creative design).
Advanced learning and study skills give you the capability to excel in today complex world, whether you're in business dealing with vast amounts of new information, or heading back into formal study.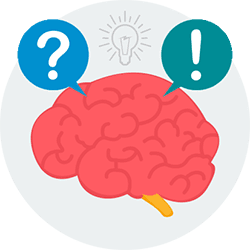 Brain Training
Brain Training – just having information available via the Internet cannot replace learning and creative thinking. We must learn how to comprehend, analyse, and connect information, ideas, concepts, and opportunities to find innovative solutions and contribute new knowledge to the world.
Brain training helps you understand how your amazing brain works and learns, and having the capacity to unlock your mind's creative potential (and that of others) is one of the most exciting experiences in life.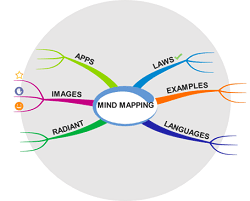 Buzan Mind Mapping
Mind Mapping was developed by Tony Buzan, and at Mindwerx we've been working with Tony since 2000, helping him achieve his life goal of Global Mental Literacy.  Mind Maps have been described as the Swiss Army Knife for the Brain, and with Mind Maps now being used by an estimated half-billion people it is one of the most valuable methods for information organization, memory, and creativity.
Mindwerx Mind Mapping programs are run by Tony's Senior Master Trainer, Jennifer Goddard, who has written three books with him.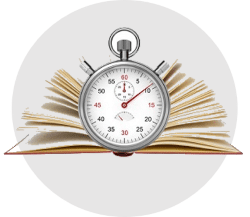 Reading With Purpose And Speed
Speed reading is a vital skill in today's information rich world.  Can you read 1,000 words a minute?  With the challenges of information overload you face daily, reading 1,000 words a minute with comprehension is a necessary skill for everyone.
If you are a busy business professional, a leader in your organisation, or just intent on building on existing knowledge, generally or through formal study, the ability to read and take information in strategically and with speed is vital.
Whether your reading is via books, journals, or online, Mindwerx speed reading programs give you the capacity to effectively handle and manage incoming information, enabling you to keep one step ahead.
Check out what Public Courses we have coming up.
.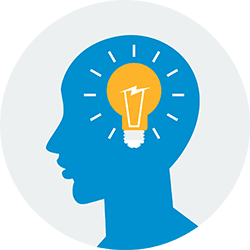 Mind Stuff
The Mindwerx Mind Stuff pages give you access to a wide range of interesting and valuable information. Here you will find the Mind Map Gallery, dozens of articles, creativity templates and tools, links to cools sites, and even lots of free mind stuff and courses.
Have fun exploring this area and if you have anything you'd like to contribute, email team@mindwerx.com so we can have a look and maybe load it up for others to enjoy.
Experts are multiplying. Some are genuine experts. Jennifer Goddard and Bill Jarrard are true experts in the field of Mind Mapping and better use of our neck top computers. I have seen them at work and have seen the results they achieve. I couldn't recommend Mindwerx more highly.
Bill Jarrard is a leader at the Buzan Centre who helps to create great instructors who help others learn. He's not only passionate about this work, he's incredibly helpful and has a great eye for detail – he pays attention to everything that is put to him and supports the creative ideas of others at every opportunity. He gets great satisfaction from helping students of all ages in how to learn better, and to learn in more creative ways and to understand their learning. I'm very happy to recommend Bill and his great work.