Description
Present Yourself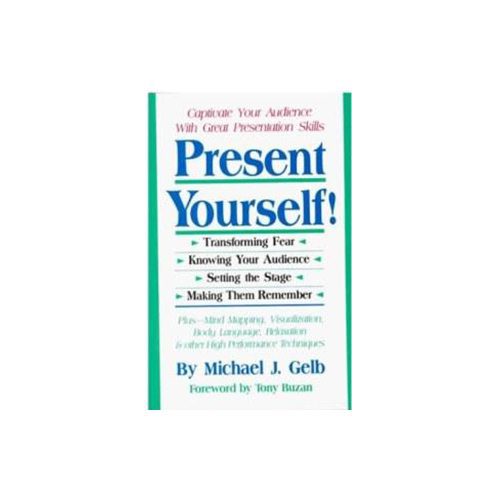 Present Yourself and Captivate Your Audience with Great Presentation Skills
by Michael Gelb, foreword by Tony Buzan
This is a book of Great ideas from the best-selling author of How to Think Like Leonardo DeVinci! Learn the techniques and relevant skills of dynamic, successful presenters.
Whether you're going to speak to 5 or 500, this complete resource provides useful, cutting-edge information you can't be without.
Learn what you can do to be a presenter who is a dynamic part of the message, how to transform fear, know and "read" your audience, set the stage, make them remember, and much more.
Used successfully by educators, business executives, professionals, trainers—a standard work in its field.