Description
Brain Training For Kids
Brain Training for Kids
by Jennifer Goddard, with Tony Buzan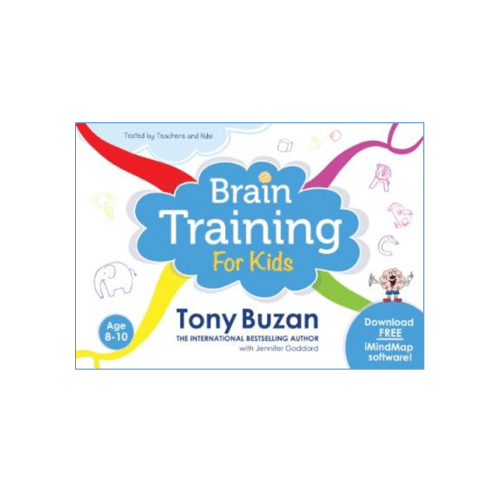 Learn how to be creative, how to remember things, how to Mind Map and other fun things to help your amazing brain and help you become a lifelong learner!
Dive into this pool of puzzles and let your mind swim about.
Solve all sorts of brainteasers, word searches, memory games and Mind Maps.
Test your friends, challenge your parents.
Have fun! And when you're done, you will have trained your brain to be even more amazing!
——————-
Brain Training for Kids celebrates your child's inner genius – the little whisper inside that encourages them to stand tall, reach high and dream big. We are passionate about helping kids learn how they learn and be their very best today, so they'll grow up to be the confident big kids who make a difference tomorrow.
Brain Training helps kids to :
• Remember things,
• Make clearer and better notes,
• Enjoy drawing and being creative,
• Unlock their imagination,
• Come up with ideas,
• Improve their memory, and
• Learn more about themselves and the world.
Working with both traditional teaching curriculum and brain-friendly techniques, we have created the best combination to help your child develop their thinking skills and creativity.  Your involvement and support will make your child's learning a positive experience.
Original Brain Training for Kids was written by Jennifer Goddard, with support and original artwork by Vicki Matthews