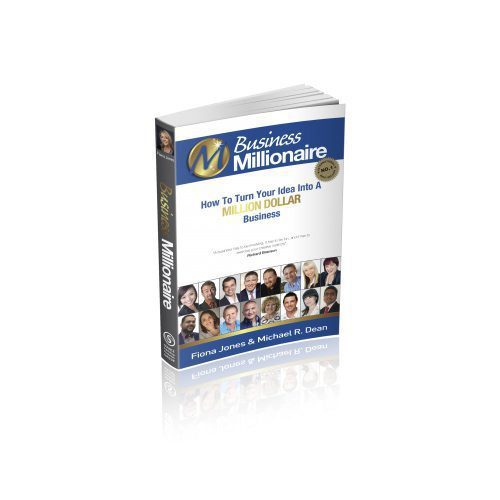 'Do what you love to do, that is where your success lies. When you do what you love you will put in the hours it takes to become successful.'
These are the headline words of Chapter 1 of Business Millionaire titled All In A Day's Work by Rob Thompson, one of the founders of In A Day.
While not a new or unique concept, I think it has real value as we are now well and truly surging towards 2016, a year when doing what we love to do will be so important, and which I hope will be fabulous for one and all.
In this chapter of the book, Rob responds to a range of questions in order to share with the reader some insights into how successful people attain and maintain their success.
And as I again reviewed Rob's contribution I was reminded of some important lessons I've learnt over the years, when he was asked the question..
Have any books been critical to your business success? Rob said…
'The three books that have had the biggest impact on my success in business are The Law of Success In Sixteen Lessons by Napoleon Hill, The E-Myth by Michael Gerber, and The Success Formula by Russ Michael. I love to find old books on business and success that have never been read. 
When I found an original unread copy of The Success Formula, which I believe is no longer in print, and started to read it I found myself thinking if only the person who bought or was given this book had taken the time to read it, it would have changed their life forever. Then again there are also many people who read and know a lot of stuff, but never take action.'
I was taken by the question as much as Rob response, because like so many of us, I have read and been impacted by a number of different books. And I must admit, like most people, I haven't always taken action with what I'd learnt – sometimes for good reasons, sometimes not.
So for me a few books do stand out that impacted and inspired me to take action. And they haven't just been business books.
I recall as a teenager reading The Fountainhead and Atlas Shrugged by Ayn Rand. These led me to formulate a personal philosophy that has aided me over the years, although it is sometimes hard to maintain.
When I read James A Mitchener's The Drifters, I made a conscious decision not to look for a serious career until I was 30, and promptly moved to Europe and travelled all through my 20s working as a computer operator. In that time his book The Source took me to Israel where I was a volunteer on a Kibbutz and worked on an archaeological dig.
From a career perspective, Dr W Edwards Deming's book Out Of The Crisis was instrumental in my passion and focus on Continuous Improvement and Total Quality Management for much of my corporate career. (Dr Deming disliked very much the TQM banner, saying it was simply continuous improvement and it was everyone's job) I had the great fortune of meeting Dr Deming twice, and my signed copy of his book is one I treasure.
Other books that impacted when I read them, and still influence my work today, are Dr Edward de Bono's Six Thinking Hatswhich I got when I first met him in about 1986; and Tony and Barry Buzan's The Mind Map Book, which changed my life in many different ways. And over the years I've had the pleasure of working many times with Edward, and of course Tony is a great friend.
So those are just a few books that inspired me to action, and I'm sure there are many others. And perhaps again in 2016 I'll revisit some of the books that I didn't action as much as I should have.
It will be a fascinating year, that is for sure.
By the way Business Millionaire also features our own Jennifer Goddard in Chapter 6, and you can see all the available Millionaire Books on our website. The insights and formulae for success these books contain is staggering.