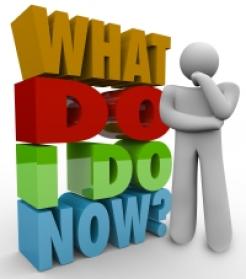 Last Monday I had the very good fortune to be facilitating a new workshop with a wonderful group of teachers, and it was a great learning experience for everyone, not least for me.
TTA – Teacher Training Australia asked me  a while ago to tailor my Critical & Creative Thinking for Business Success program into one designed to support High School teachers and students. And while delighted to be asked I must admit I was initially a little apprehensive.
I know how vital creative and creative thinking is to help business leaders and teams meet the challenges of today, but my experience in teaching is of course limited to the dozen years I taught at a Masters level at several universities, not with teenagers.  And I do believe the teaching of teenage students must be one big challenge, so developing a good program for Secondary School teachers was a pretty important task that I wanted to get right.
So I started doing a lot of research into what is done now in terms of teaching thinking in classrooms, and was surprised to find what I believe to be some gaping holes, particularly in the area of Deliberate Creative Thinking, which is so important today.  I also looked at material around the Teenage Brain and the way in which teenagers think things through and make decisions, and it was clear that anything that would help young people transition from childhood to adulthood was going to be pretty important.
So I put a lot of effort into designing a course that built on what I know works for adults, particularly in business settings, for teachers and students in High School classrooms.  And Monday was my chance to see if I had succeeded in creating something useful.  And I'm pleased to say it looks like I did.
Thinking critically – that is reflecting on the underlying assumptions of our own and other's ideas and actions, and contemplating alternative ways of thinking and living, is one of the important ways we become adults. This makes the development of critical and creative thinking skills of utmost importance for Secondary School students and a key competency for their teachers.
The Critical Thinking Community (criticalthinking.org) defines Critical Thinking as that mode of thinking about any subject, content, or problem in which the thinker improves the quality of his or her thinking by skillfully taking charge of the structures inherent in thinking and imposing intellectual standards upon them.
With this in mind I developed a program with the Australian National Curriculum in mind that gives teachers of any Secondary School subject the principles, methods and tools to integrate the development of critical and creative thinking into classroom activities, assignments, and group tasks, using methods used in schools worldwide.
But of course there is more to it than that, after all these amazing teachers are also dealing with the Teenage Brain, one of the most challenging and changing periods in any person's life.
So it was with delight that the teachers I had in my workshop, who ranged in age from early 20s to 60 plus with between 3 and 40 years teaching experience, were absolutely fabulous to work with.  I was able to present them with some new material adapted by my research into the how of teaching teenagers to think in a content overloaded curriculum, and they in turn shared with me and each other how they will be able to bring it not only to their students, but to their fellow teachers.  It was a great result and just some of the feedback I got was…
This course was well organized and engaging.  Bill presented the information in such a way that it can be easily transferred to my classroom.
Brilliant delivery and resources. Excellent idea. Very useful and adaptable.
Provide a lot of idea for critical thinking which can be used not only for students but with staff.  He has a lot of energy and knows his area extremely well.  He is a very good facilitator.
Good style of presentation – able to draw diversity of the group to lead forward. Effective language – 10 succinct tool that encapsulate the mirrored and variety out there. Great for secondary classrooms.
Great workshop.
Very inspiring – great ideas and resources.
Excellent!  Very engaging.
Practical, easy to comprehend and applicable to our education system.
I wanted to share this with you, as it is becoming clearer than ever that the ability to think deliberately and creatively is vital to success.  Whether you are a leader in business, government or education it is your role to help your organization grow and succeed by giving your people every chance to excel.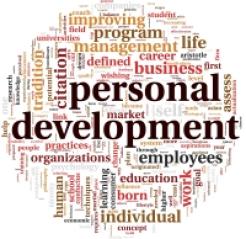 If you are an individual intent on success in anything from study to career or business acceleration the benefits gained from developing critical and creative thinking skills are massive.
You can start your journey by subscribing to some of our free eCourses.  Or commit to your own development by undertaking our Online Deliberate Creativity & Innovation program.  And if you're able to orchestrate some professional and personal development for people in your organization or school contact me anytime to discuss how we might adapt our program for you and your people.  bill@mindwerx.com
And of course there are some great books you can look at, including…
Think, Before It's Too Late by Edward de Bono
Edward de Bono's Thinking Course
The Most Important Graph in the World by Tony Buzan and Jennifer Goddard
And many others available in our eStore
And lastly we have our public programs that give you the skills to take your ability to learn to the next level.  Absolutely vital skills for anyone.